Translations:
Other Pages:
GABRIELA CATARINA LEITE SANTOS
Portuguese Translator
Profile
Hello everyone. Irma Ferran asked me to write a short text about myself to post on the website. So, here goes.
My full name is Gabriela Catarina Leite Santos, I'm thirty years old and I'm from Oporto, Portugal. I graduated in Biology from the University of Oporto in 2001 and, like the majority of my piers, I'm unemployed and struggling to find a job (huge unemployment rates and precarious work, especially amongst people with a University degree, are the main social issues in Portugal in the present moment. Situation is quite desperate). I'm married to Giancarlo Ferrandi, my very own "Italian Lover", a great and caring guy which I was fortunate enough to meet on a summer holiday almost eleven years ago. It will be our seventh anniversary next September.
Me and Giancarlo are the proud parents of our four-month-old baby boy, Pedro, the sunlight of our lives. Apart from some freelance assignments, like translations and environmental education, being a Mother is what I do. It's my full time job. And the truth is that I LOVE IT!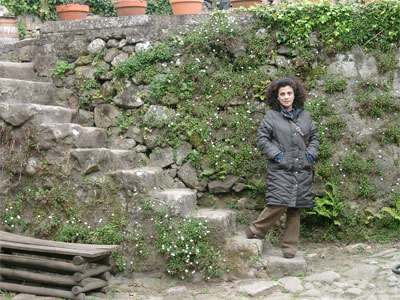 Now, about my beliefs and some things I know for sure: I believe in Love, in Friendship, in Solidarity (not charity, please note), in Equality, in Justice (social justice is a big deal for me), in Social Activism, in Nature. I strongly believe in humanizing society and work conditions in order to allow better parenting; I truly think that our greatest challenge as citizens is to love and protect our children, all children, for Infancy is, in itself, a value. I also believe in fighting poverty through an equalitarian and sustainable distribution of wealth. This ideal has led me to work as a Fair Trade activist for a number of years. And, overall, I BELIEVE IN HAVING BABIES. I haven't always but, recently my vision of Motherhood has shifted significantly. My son provides me such joy and objectivity that most of my problems faded away once he was born.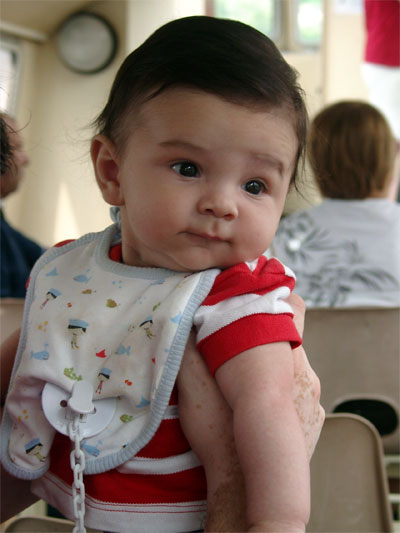 Under the friendly supervision of Irma Ferran, I'm now collaborating with the Dr. Phil Bartle's website translating some contents from English to Portuguese. I applied for the UN Online Volunteering Program and took on this great assignment (I love to translate. I have to do it continuously since half of my family is Portuguese, the other half is Italian and I have many English-speaking friends).
Thank you for taking the time to read this. I embrace you all.
See: Três sociólogos clássicos
––»«––
If you copy text from this site, please acknowledge the author(s)
and link it back to cec.vcn.bc.ca/cmp/
Slogans and Proverbs: Following the path of least resistance makes all rivers
and some men crooked
© Copyright 1967, 1987, 2007 Phil Bartle
Web Design by Lourdes Sada

––»«––
Last update: 2012.04.17