Translations:
Other Pages:
AL BOSS
Original Web Master of this Site, IT and CD Adviser
Profile
I'm a community developer by training. That background gives me a great interest in getting information to people and communities, to help them improve their lives. Community networks and shared public Internet access spaces are a great opportunity.
My concerns include: Not enough shared public Internet access sites are available, and not enough people have been trained to use them, support them, etc. And, I worry that the same disturbing salary pattern will happen here as in any "social good" employment –– because the projects are contributing to the community, their employees will be expected to live on half the salary of a similar position in private industry.
Areas of interest: Action research, Civic nets, Community centres, Community empowerment, Community networks, Health and well-being, Internet cafe, Library, Public access, Training, Universal access. Projects: American Red Cross, Seattle Community Network, the international Community Development Society, Habitat for Humanity, Crisis Clinic, Cancer Lifeline, Internet Developers Association, and a few others.
Al creates online communities for The NewSof Group, the pioneering organization specializing in Micro communities of Meaning (MoM), and teaches at Cascadia Community College. He is the former Web Master for the Community Development Society (CDS). He has also taught Web Authoring at South Seattle Community College.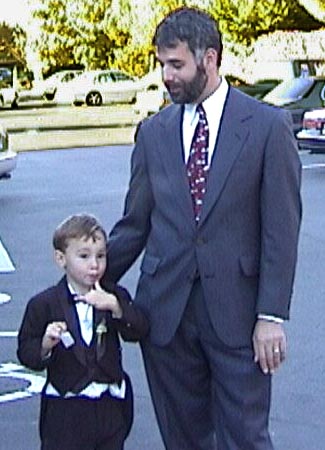 Al Boss ─ Tribute
Al Boss is vital to the origin and development of this web site. Let me tell you about it.
When I began the Community Management Programme (CMP) in Uganda, mid 1994 for a Danida funded UN-Habitat programme, I saw that what was needed was training material to guide the mobilisers already in the field. It had to be written in simple English, aimed at middle school level. At that time Uganda had no commercial server for internet access. Instead, Makarere University had a computer that dialled Green Net in London, UK, and uploaded all its collected email messages, and downloaded those waiting for Uganda. We were about 800 users in Uganda, mostly in Kampala. Sometimes messages took up to six days to get delivered, and often we got each others' mail, and some mail disappeared. We had no Internet, and no WWW and all that, but I could send an email to a university in Ireland with instructions to get a web page off the net for me (when I knew its URL) and it would send the page to me as an email attachment. Slow and cumbersome, it was like living in the age of steam.
A friend alerted me to a listserv programme called cd4urban (urban community development) and so I subscribed. Al Boss was the moderator, and members could send in messages, and they were distributed to all the members. A bit of spam and wiseacres got through, but they were generally useful, although I was not so interested in all the American concerns and those of the city planners. I also met several professionals through the listserv, and it was a good service for me all round.
I was busy writing training documents, some based on my decades of experience elsewhere, some specific to the problems and issues of the Uganda programme. Somewhere in our project document was the idea of making our material available to the world, and those of us (in the four countries implementing this programme) who could, wrote documents to publish. Al suggested that I put some of the material onto the Internet, and said he knew a free service for non profit organisations. I was happy about that and wrote a couple text files, and he put them onto the Seattle Community Net in his capacity of Web Master for the (international) Community Development Society. I went to Nairobi every few months, and at UN Headquarters, Gigiri, I was able to view my web site on the computer of friends in their computer department. We got more coverage and it was cheaper and easier on forests to use the internet.
By 1996, we had commercial Internet access in Uganda, and so I wanted to expand the site and have more control. Al did not teach me; he directed me to use the internet to find web pages that could teach me (good community development methodology, "teach a man to fish . . ."). Since my family were living in Canada, and I did not want to play "Rwandese Roulette" (haunting the bars), I had many free evenings to teach myself how to write web pages (in those days, manually).
He has always been ready to help me whenever I have run into trouble, I consider him my IT guru, and an important contributor to this site.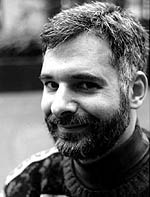 See: Right to Left
––»«––
If you copy text from this site, please acknowledge the author(s)
and link it back to cec.vcn.bc.ca/cmp/
Slogans and Proverbs: Following the path of least resistance makes all rivers
and some men crooked
© Copyright 1967, 1987, 2007 Phil Bartle
Web Design by Lourdes Sada

––»«––
Last update: 2012.04.17