Translations:
Other Pages:
PHIL BARTLE
Web Smith, Publisher, Educator, Trainer, Author, Editor
Web Smith for this site, Community Empowerment, is Phil Bartle. Now retired, available by email for discussion of points raised about the material. Sociology Professor. Was Chief Technical Adviser (CTA) for the Uganda Community Management Programme (CMP), 1994-1998, during which this web site was begun.
Here is Julianna Kuruhiira's depiction (artist's line drawing) of Dr Phil in a training session for senior community mobilizers, managers and co-ordinators, at a post graduate seminar, Makarere University, Kampala.
The sixties had all sorts of youth revolution, the more notorious being hippies and yippies. The era also gave birth to quiet movements; many Canadian young people went to poor countries to offer their services to independence and freedom.
Cuso was founded the 6th of June 1961 (we boast it is six weeks older than the Peace Corps). I was one of those idealists, modest enough to know we could not make major changes, but we could contribute and learn.
I wanted to find practical uses for my training in economics, sociology and anthropology. After two years in Ghana, I spent a year living with poor people in dozens of countries in Africa and Asia. Hooked, I dedicated my life to development, although maintaining my connections to academia, and my love for learners and teaching. Although the training material avoids theory and ideology, I recognise that my approach has been informed by the writings of Paulo Freire, Ivan Illich and Franz Fanon.
I did my PhD in Ghana, with African teachers and an African concentration, focusing on Obo, a stool town on the Kwawu Escarpment in the rain forest.
I learned that much of our aid contributed to poverty, making recipients dependent upon handouts, and encouraging government officials to become corrupt. With others of a like mind, I helped develop an "Empowerment Methodology" as an alternative to charity, based on the idea that struggle produces strength. (An athlete does not become strong when the coach does the push ups).
Now that I am in my sixties, and health prohibits overseas work, I turned my experience into writing for community workers. I put it on this free web site, so they could print the material for training and upgrading. It has grown to over nine thousand documents, on many related topics. We get about 40,000 page views per day, or a million per month.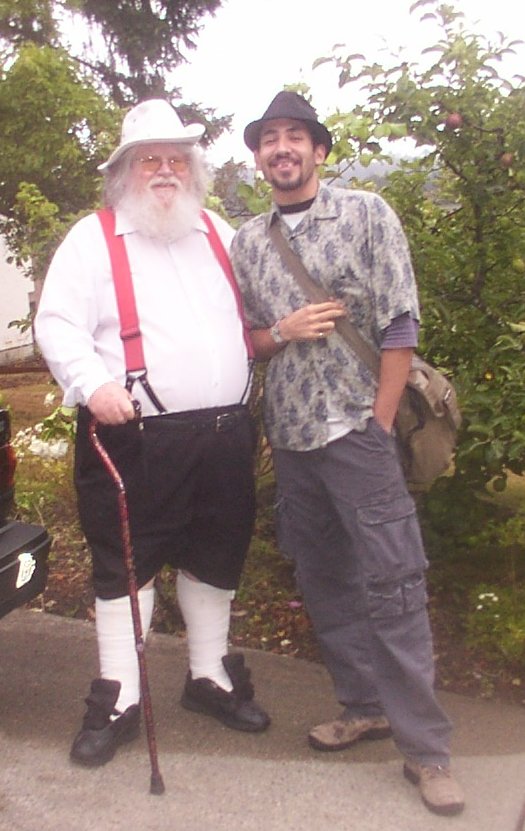 Some pages are translated into over six dozen languages, by unpaid volunteers. With all these volunteers (over a hundred persons have contributed to the web site), we have organized into a non profit society, registered with the Government of British Columbia on an island in the Pacific off the west coast of Canada. Several guest contributors have added training material. A literacy module is dedicated to the memory of Peter Gzoski, a participatory management module dedicated to Dr. Gert Lüdeking of UN-Habitat, while an AIDS document is dedicated to Stephen Lewis. My rewards are the hundreds of email messages from all over the world, and the dialogues that result. More recently, it has also been rewarding to see the many people who donate their time, energy and skills to the site; it is heartening to see that altruism is not dead.
Phil Bartle
––»«––
If you copy text from this site, please acknowledge the author(s)
and link it back to cec.vcn.bc.ca/cmp/
Following the path of least resistance makes all rivers and some men crooked
© Copyright 1967, 1987, 2007 Phil Bartle
Web Design by Lourdes Sada

––»«––
Last update: 2013.01.08