LUIZ CLAUDIO ANJOS
Portuguese language translator
Profile
My country of origin is Brazil, where I'm currently living. I have already lived in the US where I went to University (UC Berkeley) and partially in Argentina where I used to travel every other week for almost a year. As one can see, travelling, learning and making friends are my favorite hobbies.
I took the decision last year to become an Online Volunteer, right after I left FOX and National Geographic, where I spent the last 7 years as a marketing professional. By then I felt that I would have more free time to devote to themes that I enjoy and can truly make a difference in the world. I have also decided that one day I'll be able to work for the United Nations because I appreciate very much dealing with different cultures.
Before I joined Phil's team, many times I had found myself struggling to accomplish superficial purposes, tight deadlines, extremely restricted budgets and difficult goals that, once accomplished, it didn't make a difference to the world I live in. I felt something was missing in my life.
What good could come out from all the stress? None, indeed. Modern life can be very rewarding, but very empty at the same time. If we don't notice what surrounds us, if we don't mind knowing the other right beside us, then most of our actions are as meaningless as dust in the wind.
Following this, I tried to reach balance in my life between my career and my social interests and I believe that being part of the Portuguese translators in the Community Empowerment team has taught me a lot how to improve as a human being. While translating a text I often wonder where are the people that are going to read these lines? Where do they live? What do they look like? What else do they need? What is going to be the impact of my help? Will my work be enough to fulfill their needs or should I go the extra mile?
That is when I realized that the internet is a marvellous tool that can quickly spread out our word and maximize our efforts. Through the pages we translate, the accumulated knowledge is made available to every single individual, every community leader in the most distant places of the Earth in a fast, cheap and efficient way. And I dream one day I'll have the means to personally shake hands with one of these leaders who benefit from my work.
When I decided to devote part of my time to a social cause, my first stop was the UN homepage. First, because I needed to be sure I was choosing the right institution, otherwise it would be hard to determine their seriouness. Then, because working with an international institution could multiply the results of my actions. It would be able to reach more and more people throughout the world than I could ever do by acting alone in a local organization.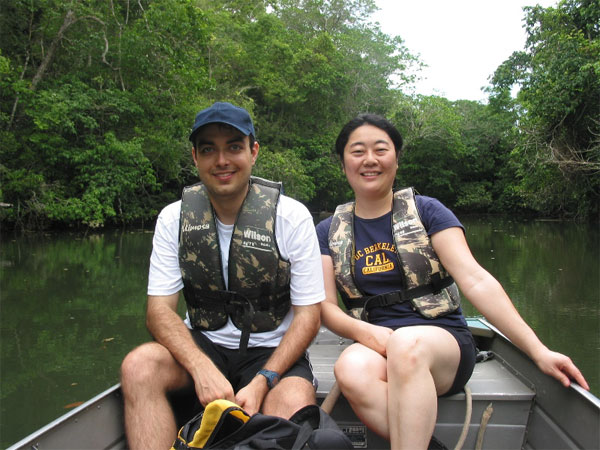 I chose becoming an online translator because it's something I can do wherever I am, while I maximize all my free time. And no matter what other job I pursue to afford my expenses, I'll always be able to contribute to the Community Empowerment group. Besides, meeting people with different backgrounds, different walks of life and different cultures could help me grow as an individual. And I believe that getting to know the others can teach us more than thousands of Masters and PhD's courses could ever do. On the other hand, at the time I made my choice, not many institutions were looking for online translators to Portuguese. Our Community was one of them and, since it has a strong link with Africa (one of the continents that I admire the most), I decided to apply. Since then, I have been warmly welcomed every time they need my help.
I have translated a few pages into Portuguese and it's been a great experience. So far I have worked on pages about religion and water and how the communities leaders should deal with them. The good thing about doing this job is that not only do we get to meet very interesting people but we also learn a lot about many different topics. Our reading and writing about a specific subject make us study it and think about its influence on other people's lives. It is a true journey into other communities' realities, choices and ways of living. And I have found it really rewarding as an individual.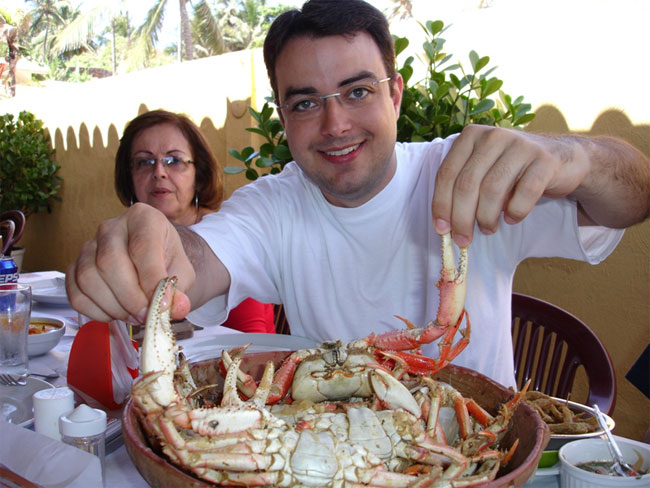 Since I started working with the Community Empowerment organization I've been in contact with other team members. There's a great relationship between the volunteers and the coordinators; it's truly a good working environment. We are encouraged to interact with the other members and I have made great friends in the group. We are all part of an online community where we share experiences, hints, clues, standards and, most of all, our will to make a difference in the world.
Another point that captured my attention was the fact that we virtually created a true community that, although existing entirely in cyber space, it replicates all the elements that one can find in a real life face to face situation. We can easily depict the ones who step up as leaders, followers, occasional contributers, curious, givers, listeners, supportive, the ones who desperately need to be heard and even the complainers. Just like any single regular community. But the strongest factor that we found in our community is the respect to each other and the will to help. This is the tie that bonds us together and makes us stronger every day as a group. And I'm very proud to be part of it.
In many ways my online volunteering activities have made me see things from a different perspective. I am more open to learn about other cultures, societies, realities and opinions. And I realized that it doesn't take much to help the others, if you have a strong will to do so. That's the most important lesson I've learned: it's easy to do your part towards a better world. You just need to do a first move!
Go for it, you won't regret! And once you join us you'll feel better than ever, it's a very rewarding experience to give others a hand. But be aware that it's a road with no return, because it's very addictive. So are you ready to have fun?
I am very happy to be part of the team and I highly encourage anyone to do the same. Just try it and once you get a taste of it you'll never forget!
See:
Fontes de Água Potável
A Sociologia da Religião
––»«––
If you copy text from this site, please acknowledge the author(s)
and link it back to cec.vcn.bc.ca/cmp/
Slogans and Proverbs: Following the path of least resistance makes all rivers
and some men crooked
© Copyright 1967, 1987, 2007 Phil Bartle
Web Design by Lourdes Sada

––»«––
Last update: 2012.04.17